SKWgear 13" to 22" Harris bipod
Ultra-light Harris Bipods are lightning quick and quality manufactured with heat treated steel and hard alloys.
The bipods are quick-detachable and clamp to the sling swivel stud of bolt action rifles with a conventional stock design. Carrying your rifle with a sling or shooting off-hand is not impeded by the use of a Harris Bipod. Hinged bases have tension adjustment to eliminate tremor or looseness in the crotch area of the bipod.
These bipods have an all-weather black anodized finish and attach to the sling swivel stud. A sling swivel can be mounted to the bipod's swivel stud clamp.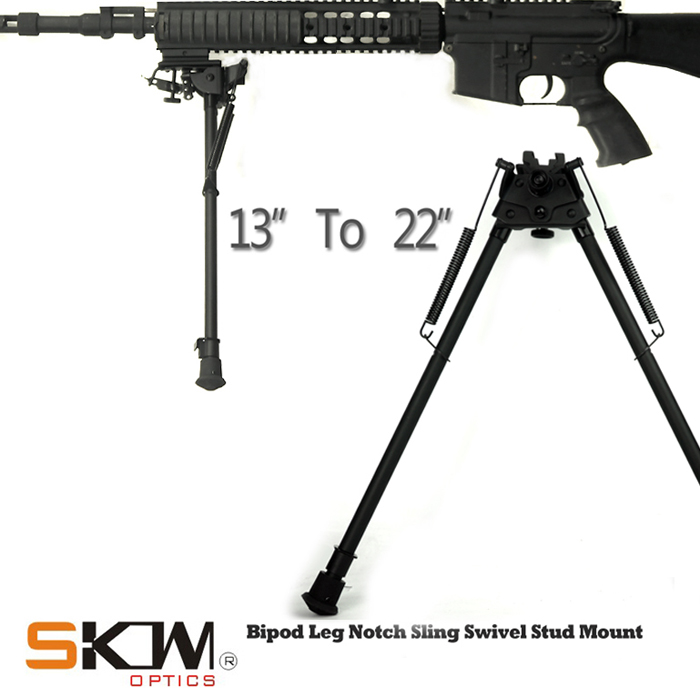 Suitable for shooting from a bench
Attaches to common sling swivel
100% T6061-T6 Aluminum Alloy with some Steel Parts
​
Our
bipod
s have the functions of other standard products of the same kind. And it with the added bonus of allowing the rifle to pivot.
The pivoting function is imperative when shots are taken on uneven ground (which is most of the time in the hunting fields).
Folds under barrel for easy storage and packability but deploys for instant use. Extends 13" to 22" Standard Legs (Bench Rest) "S" Series (Swivels).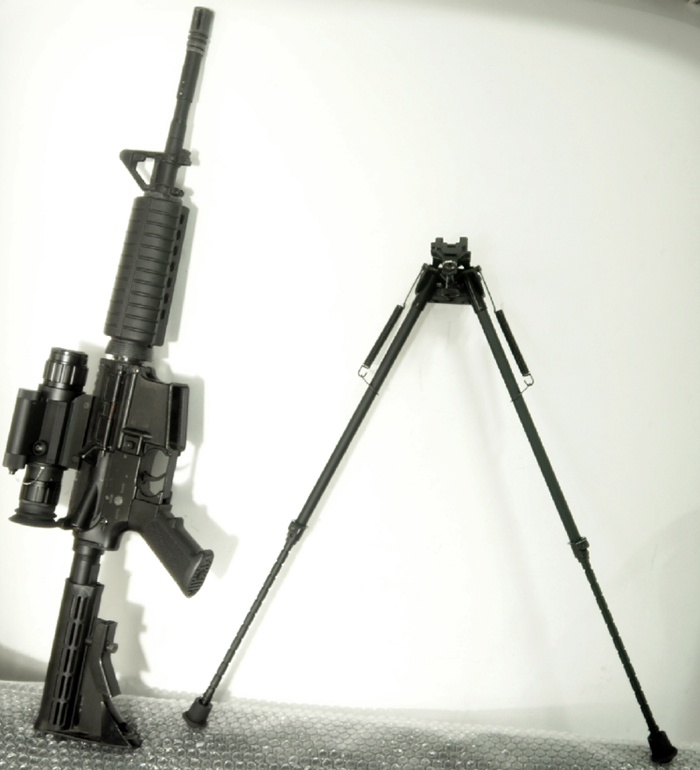 ​This bipod only with standard functions. The state of use after being mounted on a rifle. It looks no bad.
This is our bipod. The state of use after being mounted on a rifle. It doesn't look any different.
But when the ground tilts, a big problem arises: the rifle is tilted and the optics sight is tilted too.
At the same time, the level of the optics sight can not be guaranteed. The landing point of the bullet is completely different from the ballistic data table.
At the same time, our products, due to the angle adjustment function, rifle body can easily rotate around the axis.
This ensures that the level of the optical sight is parallel to the ground. Make sure to shoot properly according to the ballistic table.